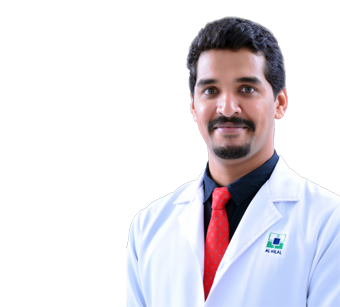 DR MUHAMMED AHSAN
E.n.t Surgeon
ENT
MBBS, MS ENT
7 years of experience
Manama (Bahrain)
About DR MUHAMMED AHSAN
Dr Muhammed Ahsan is a Specialist ENT doctor with over 5 years of professional experience in the field. He has developed excellent skills in performing delicate microscopic surgeries during the course of his training and work. He also has vast experience in routine ENT procedures and surgeries involving the ear, nose and throat. Some of these include tonsillectomies, endoscopic nasal surgeries, microlaryngeal surgeries, sinus surgeries, adenoidectomy, etc. Aside from these, Dr Muhammed handles the routine issues that present in the OP including treatment of infections and removal of foreign bodies from the ear, nose or throat.
Excellence & Experience
Area of excellence
Microscopic ear surgeries
Functional endoscopic sinus surgeries
Adenotonsillar surgeries
Level of Experience
More than 5 years of experience and has worked in the below-mentioned hospitals.
Tirur Mission Hospital, Kerala, India 2014-2018
PHC, Kodiyeri, Kerala, India
Awards & Academics
Academics Details
MBBS - Govt Med. College, Kozhikode - 2009
MS ENT- SDM College of Medical Sciences, Dharwad, India -2014
Out Patient Timings
The outpatient timings at Badr Al Samaa Hospitals have been planned in such a way that your choice of doctor is available whenever you are free.
Sunday
9:30 AM - 12:30 PM
Manama - Bahrain
4:30 PM - 9:30 PM
Manama - Bahrain
Monday
9:30 AM - 12:30 PM
Manama - Bahrain
4:30 PM - 9:30 PM
Manama - Bahrain
Tuesday
9:30 AM - 12:30 PM
Manama - Bahrain
4:30 PM - 9:30 PM
Manama - Bahrain
Wednesday
9:30 AM - 12:30 PM
Manama - Bahrain
4:30 PM - 9:30 PM
Manama - Bahrain
Thursday
9:30 AM - 12:30 PM
Manama - Bahrain
4:30 PM - 9:30 PM
Manama - Bahrain
Friday
Saturday
9:30 AM - 12:30 PM
Manama - Bahrain
4:30 PM - 9:30 PM
Manama - Bahrain